Your users need to transfer files. That's why you gave them CoreFTP.
But if you've got no way to manage this application then users can simply work around your settings, which generates support costs for a totally free application.  Ouch!
But PolicyPak gives you everything you need to manage it.  Whether you want to enforce one or more of the dozens of configuration settings or disable or even hide those settings completely from the users you manage, PolicyPak gives you the control you need to fully manage CoreFTP for your users.
You can't afford to put your users in charge of the administration of this application.
Ensure your CoreFTP settings are dictated and ensured using PolicyPak. Get those settings out there using Group Policy, SCCM or your own management tool.  Check out this video to see how it's done:
Click here for Video Transcript
Our PolicyPak software snaps-in to the Group Policy Editor and gives you the same user interface of CoreFTP itself.  You can set key settings like what is seen here.
Notice that in the above image as well as the one on the left, the option to disable the corresponding control has been configured.  This prevents users from accessing the setting completely.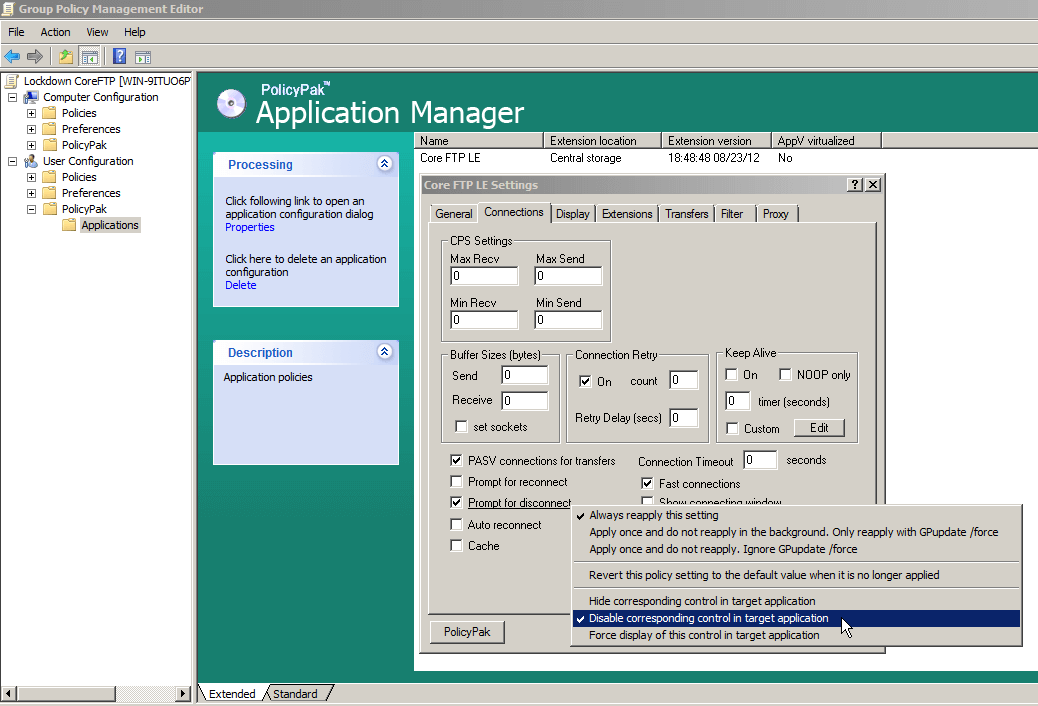 As with many of our PolicyPaks, you can even hide designated elements of CoreFTP within the configuration settings to ensure that users are not only unable to modify the element settings, they don't even know they are there.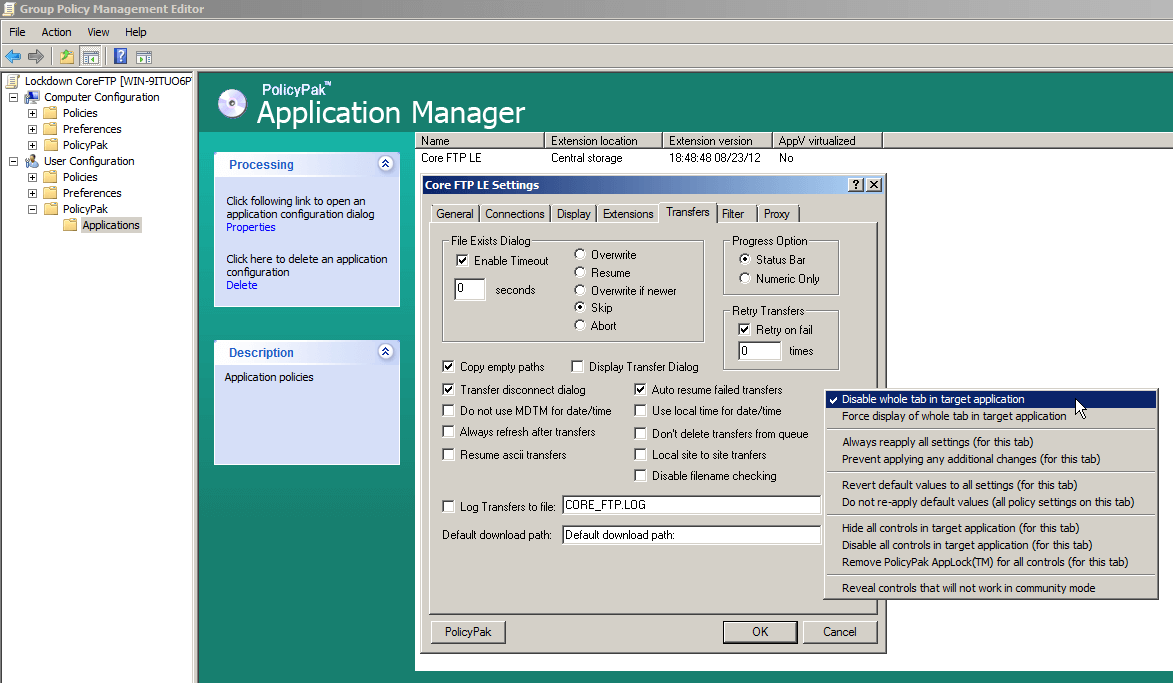 With PolicyPak, you're the one in control.
Besides, once you're using PolicyPak to manage CoreFTP, you'll also get to manage all your other enterprise desktop applications the same way: Flash, WinZip, Firefox, and any custom applications you have. They're 100% included – absolutely free.
It's all  included when you're a PolicyPak Professional customer.
PolicyPak was designed by Group Policy MVP Jeremy Moskowitz – who "wrote the book" on Group Policy, runs GPanswers.com, and lives and breathes Group Policy and enterprise software deployments and desktop lockdown.
When you're ready to get serious about managing CoreFTP, PolicyPak is ready for you.