Watch a Demonstration and Receive Your Free Trial!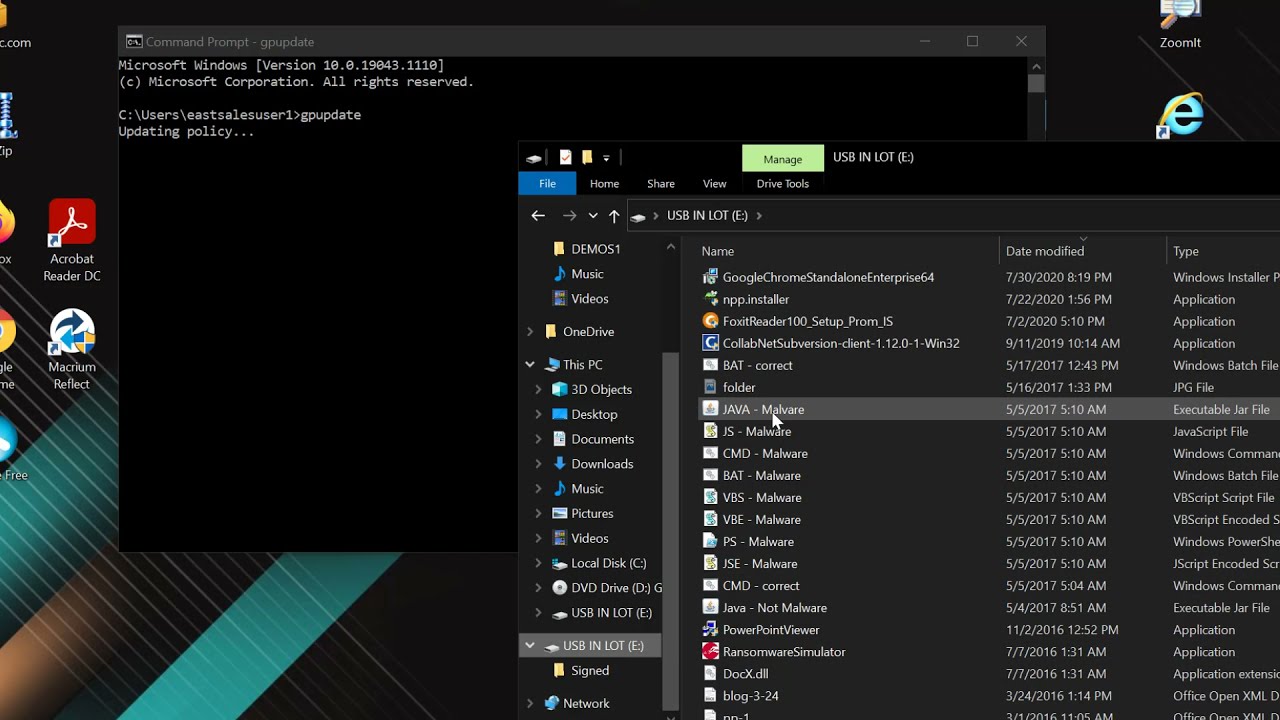 Device Management Pak (33 mins)
Block USB and CD-ROM / DVD devices and allow them only when required. Specify which users and groups can access what devices; and specify exacting access: Read Only, Read/Write or Full Control.
Don't let data walk out of the building, or let USB sticks into the building causing your next Ransomware attack.
Watch Now On Demand!
In this demo you'll learn how the PolicyPak Least Privilege Security Pak:
One policy to immediately remove access to USB and CD-ROMs & DVDs
Specify who can do what with a USB or CD-ROM / DVD
Block ransomware and data exfiltration
Enable specific users for specific USB devices and their access
About the Demo
Don't let users just plug in USB sticks they find from the parking lot, tradeshows, or from their kids. If you need to grant USB access, do it the right way, by delegating rights to standard users for specific, sanctioned USB sticks. Without the proper controls on user permissions, it is extremely easy for data to be exfiltrated or, worse, hackers and cybercriminals to infiltrate your network with software they place on USB sticks.