Technical Leadership & Strategy
Founder & CTO,
Microsoft MVP,
Enterprise Mobility
Jeremy Moskowitz founded PolicyPak Software after working with hundreds of customers with the same problem: they couldn't manage their applications, browsers and operating systems using the technology they already utilized.
So, he designed a modern management solution to work with administrators already had, like Group Policy and MDM and not replace what they already knew. Jeremy also founded MDMandGPanswers.com, a community portal for all things Windows management. Jeremy's best-selling Group Policy and MDM books are on the desks of happy administrators everywhere.
Jeremy holds a Computer Science degree from the University of Delaware, was one of the first MCSEs in the world, and was designated an MVP in Group Policy and Enterprise Mobility Management by Microsoft for over a decade.
Chief Marketing Officer
(CMO)
Ryan Oistacher is an author, speaker, and technical evangelist focused on Microsoft Windows Client & Server and Microsoft Cloud technologies. He has held various senior product management and product marketing roles at Dell, Quest Software, Netwrix, and 5nine. As Chief Marketing Officer, Ryan is responsible for magnifying the simplicity, security and power of PolicyPak to audiences across the world.
Sales & Customer Onboarding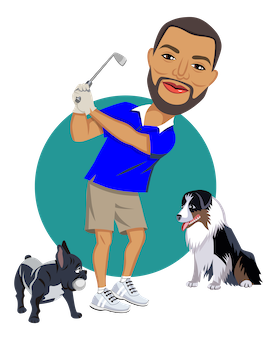 Sales Engagement Specialist
I take pride in helping customers meet their IT Security, Operation and Compliance needs with our solutions. My priority is to be the trusted advisor and only offer solutions that meet their immediate needs. When I am not helping customers, I like to hang out with my family & friends. You can also find me at a golf course pretending I know what I am doing. I also have an Australian Sheppard and a French Bulldog that are trained troublemakers.
Sales Engagement Specialist
The opportunity to help customers meet their security needs is a privilege I cherish. With a passion for customer success and a dedication to enhancing security landscapes, I look forward to empowering more organizations on their journey to a safer digital future. When I'm not at my desk, you can find me outside either at the beach, hiking in the mountains, or hanging around Orange County with my friends and family. I also love all things sports and play in multiple rec leagues throughout the week.
Customer Success Manager
Jackie brings a fresh approach to Customer Success. She's always looking out for a creative opportunity and enjoys getting to know her customers on a deeper level. She's a culinary school grad, swimmer, dog-lover.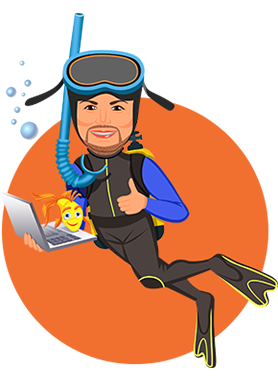 Customer Success Engineer
I am passionate about my work, I enjoy all facets of my job, but my favorite part is connecting with people; whether it's with customers to help them solve a business need or collaborating with team members towards a common objective. I have a Bachelor's Degree in Computer Science, and have been working in Information Technology for over two decades. In my spare time, I enjoy travelling to new places with family, and kayaking. I'm also a PADI Divemaster and avid Freediver.
Customer Success Engineer
I have a bachelor's degree in computer science. I lose track of time when troubleshooting because I love it so much. During PolicyPak demos I like hearing about the customer's pain points and enjoy explaining to them how that can be addressed using PolicyPak.
Customer Success Engineer
I like people, and love to dig in and figure things out. I've been helping internal and external clients solve their issues for over 20 years. On the weekends, or any nice day for that matter, you'll find me either on my motorcycle for some wind therapy or teaching a fresh crop of noobies how to safely ride their bikes. And when the snow starts to fly - I love to travel and see as much of the world as I can.
Customer Success Engineer
I'm Alex. For many years I've been called to "save someone's day" with anything I can help with. And now, this phrase has become my credo! So, I'm doing my best to support people on technical matters, both hardware and software. I like challenges, mysteries, investigations and most important - resolutions to people's problems. Every single day should contain a walk around the city, a hot cup of coffee, and calls to family and friends. During the days-off I'm entertaining my neighborhood by playing guitar!
Customer Success Engineer
I have an Associate's in Networking with a focus on Cisco CCNA and Windows/Linux Server and try to expand my knowledge beyond with anything I can gain an interest in. I have been a drummer for over sixteen years and in quite a few bands. I enjoy successful moments with clients in either setting up, configuring, educating or troubleshooting the software I support for them to have a successful environment.
Development Manager
I'm a PM.I like to work with people and solve complex problems. For many years I have been working in companies that help people set up and protect their computers. My hobby is restoring old stuff. I make them shine in a new way. I have a son and daughter, and I call it "Full House". I love BBQ with my family and friends.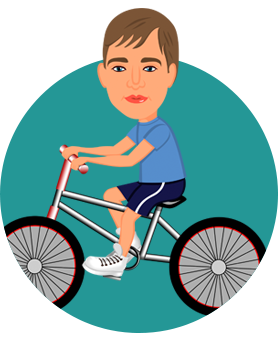 Lead Product Developer
I love programming, have a MS degree in Computer Science, and 11 years' experience in software development. I was involved in military training simulators development, web development, and software for cable TV set-top boxes. Programming languages I used mostly are C#.NET, C++ and JavaScript. I have lovely wife, son, and small cat named Sonia. I love cycling and travelling.
Product Developer
I enjoy working with all aspects of the .NET Framework. I love to rest among the trees and am proud to be a geek!
Product Developer
I love C++ to the marrow of my bones. Sometimes I write text in C++ instead of any human language. I have very, very black cat and I like to travel throughout the world.
Product Developer
I've been programming for over 20 years in C++, JavaScript, and the . NET Framework. I like to discover new things for myself: new technologies, new places, new people. I prefer to spend my free time with my family. I'm married, have two sons and lovely cat named Chloe. Also like traveling, playing bowling and programming game engines in my free time.
Product Developer
I'm enthusiastic database and software developer for the last two decades. And, yes I remember the times when computer memory was calculated in kilobytes not gigabytes! I like to "organize the chaos" improving peoples' life by developing that software. I'm happily married, my best half name is Elena. Find me at the gym and reading lots of books!
Product Developer
C ++ is my favorite language. I like to write code and I like its beauty. I visit the gym several times a week, I noticed that the code is written better when the muscles hurt.
Product Developer
It's easy to be a happy person like me when your work is your favorite hobby. I know a few programming languages and can resolve a big amount of different tasks but no matter what tasks I solve and what languages I use I always will be C++ Developer. I have an active leisure portfolio and especially love skiing. I go to the gym and play guitar.
Product Developer
I'm a C# developer and I enjoy solving complex tasks. In free time I like cycling, hiking and traveling throughout the world.
Product Developer
I started my communication with computers from childhood. It was a Spectrum Z80 computer with programs on cassette tapes! I love my job and love creating thins that makes life easier for our customers. My hobby is keeping up with my "Internet Connected Home." I have a lovely family with 2 children (son and daughter) plus a white British Cat. We love traveling with family and cycling in the forest near my parents house.
Product Developer
I'm a programming fan, have a Bachelor degree in Computer Science and Information Security. I have 11 years' experience in software development. My preferred Programming languages are C#.NET, C/C++ and Go. I'm also a big fan of freediving.
Product Developer
The first 2 week in macOS development were not fun for me. The next 8+ years were like heaven. I'm big fan of the Apple platform, Swift language, and all around the Security and Internals in macOS / iOS. My case is when the work is my hobby, and my hobby is my work. The biggest passion is riding on Electric Unicycle around city and off-road zones. Love snowboarding, wakeboarding...and anything that ends with ...boarding =)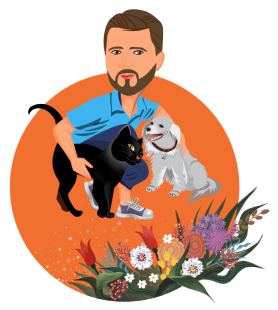 Product Developer
As a .NET developer, I find joy in creating solutions using C# and exploring the vast possibilities of the .NET. When I'm not immersed in coding, you'll find me tending to my furry companions - cat and dog.
QA Lead
I became interested in computers in 1996. I always wondered how they work, how the software works, how they "communicate" with each other. Since then, the passion for research has not disappeared, and I have been engaged in ensuring the quality of software products.
QA Engineer
I love my work, because every day brings many new challenges for me. I love doing CrossFit. I also have a wonderful cat named Mickey.
QA Engineer
Software testing is the most interesting job because it challenges me every day. As a tester, I'm contributing to improvements in our products quality and ease of use. I enjoy traveling as it makes my life inspiring and motivating. Each sunrise and sunset is a breath of fresh air for me.
QA Engineer
Software testing is never boring. I like to research the new product features and make them crystal clear and usable before the customers will see it. Moreover, I've been helping users as a system administrator for years.
I like to relax with family and friends in quiet and peaceful places outside the city. Also I enjoy swimming in the pool.
QA Engineer
I enjoy working on a team, taking on challenges, solving logical puzzles and delivering quality products to customers. Away from work I enjoy traveling with my family, hiking, running and playing football.
QA Engineer
I have been a tester for more than 8 years, I like to study new technologies and systems (oh, how much has already happened during this time)! I treat new tasks as another challenge, the result of which will make a positive contribution to the common cause. I love traveling and spending time with family and friends!
Pak Creation Specialist
My flair for bug-hunting includes a keen eye for detail - and thinking out-of-the-box. Quality assurance is so much more than just looking for bugs - you must ensure value in the product. I am quite hands-on with PolicyPak and Group Policy.
Quite hands-on with sports too - on a free day, you can still find me playing cricket with my friends!
Web Projects Manager
Software is a hobby and passion. Creating, discovering, improving, and finding new ways of utilizing it to solve problems and improve processes.
I'm an amateur gym rat, airshow fanatic, home security/automation geek and honorary deputy sheriff in two states. I also completed a solo flight in a Cesena 142. I grew up way, way outside the city, so I have nearly two dozen trees on my otherwise ordinary big city lot to make me feel at home.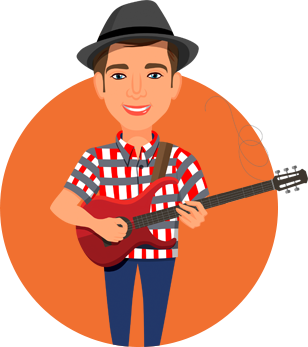 Lead Web Developer
Andrei is my name and PHP is my game. I Love connecting multiple services together. I like to play guitar too, unfortunately I'm bad at it, but I try !
Web Developer
The web is my passion & I like playing with RESTful APIs. I started my journey with PHP in 2011. Maybe I spend a little too much time on the computer.
Special Projects Manager
I'm passionate about numbers and data, actually everything that is data related. I'm certified Tennis Coach and Tennis Umpire. I'm passionate about sports but most of Football (Soccer), Tennis and Formula 1. In free time I like to read books, go for a run and spend time with my girl dog Shila.
Our Policies are Powerful Sets of Commands
That You Will Only Find in Paks.
Policies to create, manage, and deploy settings that users need to get work done securely and efficiently in any workspace environment.
Ready to Get Started? Register for Our Demo.
Our PolicyPak Demos explain everything you need to know to get started with the software. Once you've attended the demo, you'll be provided a download link and license key to start a free trial.