CONTROL
Quickly mandate what applications go into what Windows 10 & 11 Start Screen groups and lock those settings down.
ORGANIZE
Craft the Windows 10 & 11 Start Screen menu to fit your organizations needs.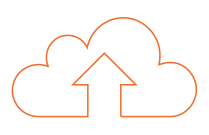 DEPLOY
Easily deliver the settings to your organization via he Cloud or your MDM provider.
TARGET
Create custom layouts for different organizations that get delivered automatically.
Our Policies are Powerful Sets of Commands
That You Will Only Find in Paks.
Policies to create, manage, and deploy settings that users need to get work done securely and efficiently in any workspace environment.
Ready to Get Started? Register for Our Demo.
Our PolicyPak Demos explain everything you need to know to get started with the software. Once you've attended the demo, you'll be provided a download link and license key to start a free trial.