What the Experts Say About PolicyPak
We strive to deliver the best management tools for application, desktop and security settings. We are proud to be recognized by our friends and colleagues in the industry regarding the capabilities that matter most to you.
Citrix CTP, VMware vExpert, Microsoft MVP Creator of Uberagent & Delprof2
PolicyPak has impressive capabilities that fill very real gaps and make any Windows desktop admin's life a lot easier.
Citrix CTP Fellow Accidental Citrix Admin
PolicyPak is one of very few pieces of software that really excite me and make me want to put a sticker on my laptop. It is awesome and will make your life as a Citrix admin or engineer or architect much easier. PolicyPak has the Webster seal of approval!
Citrix CTP Fellow, VMware vExpert, Microsoft MVP E2EVC Virtualization Conference
I agree with everything that Carl Webster has said - PolicyPak is awesome! No, wait, it's flipping awesome! The product is so refreshing and Jeremy Moskowitz is a legend for a reason!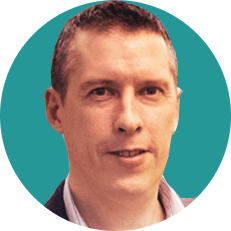 Citrix CTP, VMware vExpert Formerly known as "AppSense Bigot"
I like PolicyPak because it's very lightweight. Just add to Group Policy (or MDM) and go! It just works with what you already have, is very powerful and very easy to use.
Citrix CTP, Microsoft MVP, VMware EUC Champion XenApp Blog
PolicyPak is probably the best kept secret of the decade. It's simply a 'must have' for any RDSH admin.
Chief Marketing & Technology Officer XenTegra, inc.
I used to work for the competition, but then PolicyPak came along, and it's just better. Way better. So I left the competition and now I enable happy PolicyPak customers. It's awesome!
Our Policies are Powerful Sets of Commands
That You Will Only Find in Paks.
Policies to create, manage, and deploy settings that users need to get work done securely and efficiently in any workspace environment.
Ready to Get Started? Register for Our Demo.
Our PolicyPak Demos explain everything you need to know to get started with the software. Once you've attended the demo, you'll be provided a download link and license key to start a free trial.