Create
Create .RDP files anywhere for users.
Replace
Ensure your version is on the machine.
Update
Set policy one, and keep it working.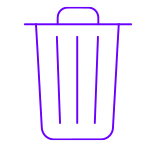 Delete
Remove .RDP files when needed.
Works with your MDM like Intune or Workspace ONE
Easily generate .RDP files and keep them updated
Works with Non-Domain Joined Machines
Enables Work From Home & Remote Work
Deliver unique .RDP sessions in a single GPO by targeting based on criteria
Works with ALL delivery methods
Purchasing is Easy. Every Component is Included with Every PolicyPak Edition.
Ready to Get Started? Register for Our Webinar.
Our introduction to PolicyPak Webinar explains everything you need to know to get started with the software. Once you've attended the webinar, you'll be provided a download link and license key to start a free trail.
What kind of admin are you?