Pick a Path
CUSTOMER PORTAL
POLICYPAK CLOUD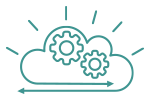 Didn't get a confirmation email?
Contact your PolicyPak Sales person for help.
contact us
Tip: If you just arrived here from a welcome letter, the credentials are being sent to your inbox. They usually arrive right away, but, they could take up to 15 minutes to arrive.
Our Policies are Powerful Sets of Commands
That You Will Only Find in Paks.
Policies to create, manage, and deploy settings that users need to get work done securely and efficiently in any workspace environment.