Pick a Path
CUSTOMER PORTAL
POLICYPAK CLOUD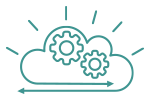 Didn't get a confirmation email?
Contact your PolicyPak Sales person for help.
contact us
Tip: If you just arrived here from a welcome letter, the credentials are being sent to your inbox. They usually arrive right away, but, they could take up to 15 minutes to arrive.
Purchasing is Easy. Every Component is Included with Every PolicyPak Edition.