PolicyPak Security & Technical Whitepaper Series
This whitepaper series will show you how PolicyPak can maximize your control over your system.
---
Evaluating the Digital Workspace Ecosystem
Today, the Digital Workspace is a framework of technologies that can integrate to help organizations enable their entire workforce – whether remote, in-office, or hybrid – to work productively and securely from anywhere, on any device. And the layered nature of this Digital Workspace "stack" is actually a feature, not a bug. It enables organizations of any size to identify and select only the technologies that address their particular needs, rather than saddling them with the cost and complexity of many products/capabilities they don't need.
So the million-dollar question becomes – which pieces of the stack do YOU need to provide a secure Digital Workspace that meets your organization's and your users' specific needs?
Without a clear understanding of the various layers of the Digital Workspace technology stack, that can be a tough question to answer. For this reason, the Digital Workspace Ecosystem Alliance™ has created this guide to understanding and evaluating the Digital Workspace stack. We'll start by providing an overview of each layer in the stack, and we'll wrap up with a quick guide on how to self-assess the Digital Workspace tools your organization needs.
About the Digital Workspace Ecosystem Alliance
The Digital Workspace Ecosystem Alliance is a consortium of technology leaders dedicated to helping organizations enable secure productivity for all of their people – including remote, in-office, and hybrid workers. Together we are committed to providing the vendor-neutral education and resources needed to empower organizations of all sizes to develop the Digital Workspace strategy that makes sense for their business.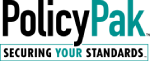 Fill out the form to receive this whitepaper.