If you need to bind multiple files into a single PDF, Bluebeam Stapler works great, unless its settings are misconfigured by the end-user. Bluebeam Stapler does one thing and does it well, as long as it can recognize the multiple file types it needs to work with.
One could spend more time tied up with the helpdesk trying to overcome the setting misconfigurations that the user meddled with than it would take to implement the task that Bluebeam Stapler is designed for.
That's where PolicyPak comes in.  We enforce the optimum setting values that you, the administrator, want them to have.  PolicyPak sets and enforces expectations for your users' applications, so that they get the same experience every time.
Keep your Bluebeam Stapler configuration settings delivered, enforced and automatically remediated with PolicyPak.
Our PolicyPak software snaps-in to the Group Policy Editor and gives you the same user interface as Bluebeam Stapler itself.  It is very important for the application to assign the "Active Converters"  in order for it to operate with file types such as Word, images and AutoCad.
You purchased Bluebeam Stapler for your organization because it binds multiple files together.  Make sure it does this by setting "Bind Print Jobs" in the "General Settings."
You use PolicyPak to ensure that your users always see the same configuration settings for Bluebeam Stapler and every other application that PolicyPak supports.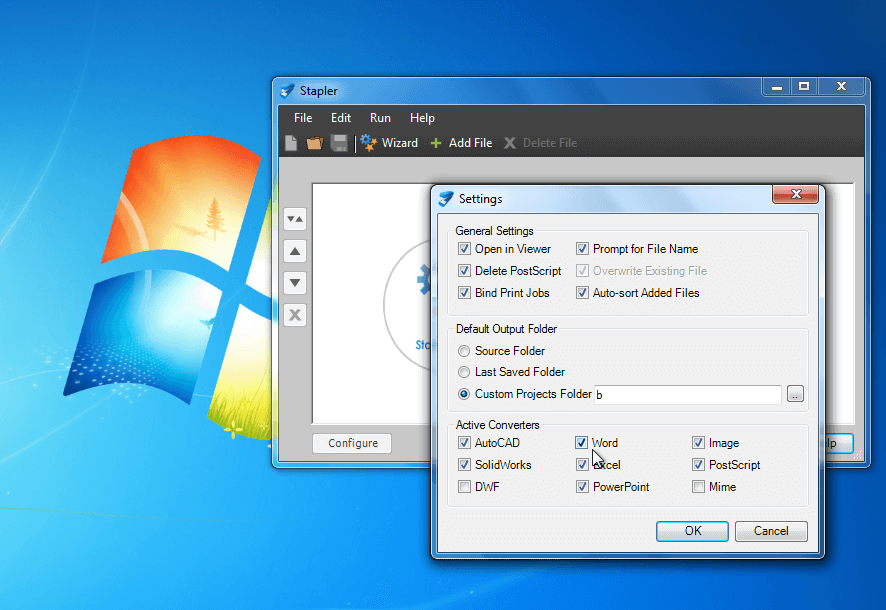 With PolicyPak, you're the one in control.
Besides, once you're using PolicyPak to manage Bluebeam Stapler, you'll also get to manage all your other enterprise desktop applications the same way: Flash, Lync, Java, Firefox, and any custom applications you have. They're 100% included – absolutely free.
It's all included when you're a PolicyPak Professional customer.
PolicyPak was designed by Microsoft MVP, Enterprise Mobility Jeremy Moskowitz – who "wrote the book" on Group Policy, runs GPanswers.com, and lives and breathes Group Policy and enterprise software deployments and desktop lockdown.
When you're ready to get serious about managing Bluebeam Stapler, PolicyPak is ready for you.